Studio 2

Soundproofed, carpeted space with glazed outside wall.
Studio Rates:
£12 p/h Off Peak Midday to 6pm Mon-Fri
£15 p/h Peak 6pm till Midnight Mon-Fri and all day Sat & Sun
All bookings are subject to a fixed £1 handling / admin charge at checkout

Pa
Behringer Europower PMP1000 2x250 12 channel powered mixer with digital fx
Electro Voice SX200 speaker cabs
Various vocal mics and stands
Guitar

Marshall AVT tribute 150 head
Marshall AVT Tribute 412 angled cab
Crate GT1200 head
Crate 412 angled cab

Bass

Ashdown Evo 300 combo 2x10 and horn
Ashdown Mag 2x10 extension cab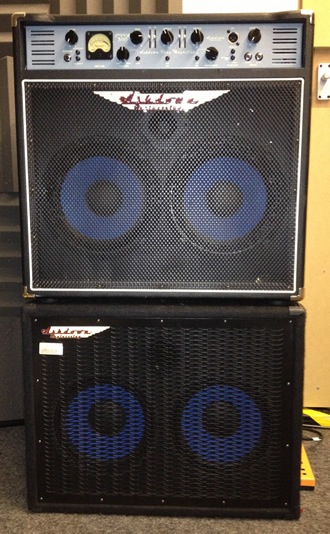 Drums
Premier 5 Piece Jazz Fusion Kit + hardware set on a carpeted drum riser
What do I need to bring?
Drummers are required to bring their own breakables i.e.
Cymbals
Snare drum
Bass drum pedal

Guitarists/bassists and keyboard players are required to bring their own connection leads.
Pa speaker leads and audio mic leads are provided.